Our Chapter meets every 3rd Sunday of the month for our Monthly meeting. The meeting is held at American Legion Post 1 in Tulsa. The public is welcome to our meetings. The meeting day is subject to change due to holidays and other conflict. The calendar will reflect any changes.
We have our "Choir Practice" every Thursday at 7pm at the Town Pump in Tulsa. Choir Practice is all about socializing with our brother and sister Vets. It is a social event that includes a lot of laughing and some riding. Feel free to come out and join us and get to know us.
We do 2 fund raisers each year. Our firework stand and our 9/11 Honor Run poker run. This year the firework stand will be from June 27-July 4, or until sold out. It will be located in the Catoosa WalMart parking lot. Our 9/11 Honor Run will be held on September 10. See flyer for more info.
We also do our Warrior Ride on the first Saturday of October. This is not a fund raiser, but our way to give back by taking winter clothing to the Tahlequah and Claremore Vet Centers. At Christmas time each member "adopts" a resident Veteran at the Vet Center and provides Christmas gifts. The Chapter covers any residents that were not adopted by members.
FEATURED CHAPTER EVENT DATES:
April 22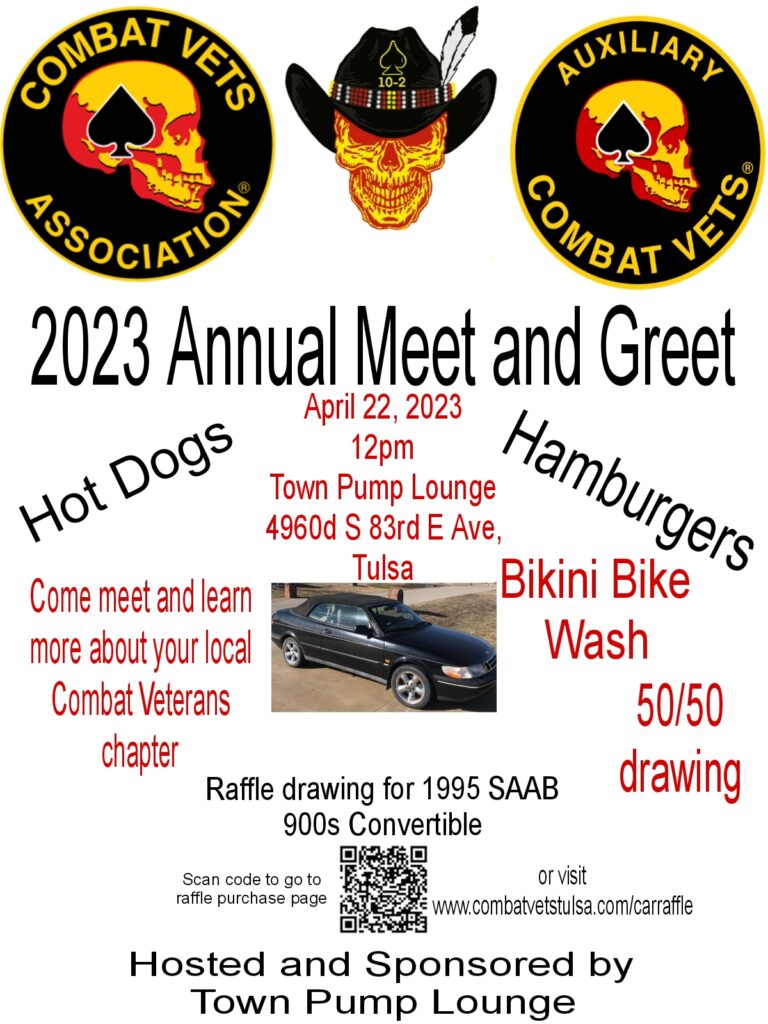 May 5-7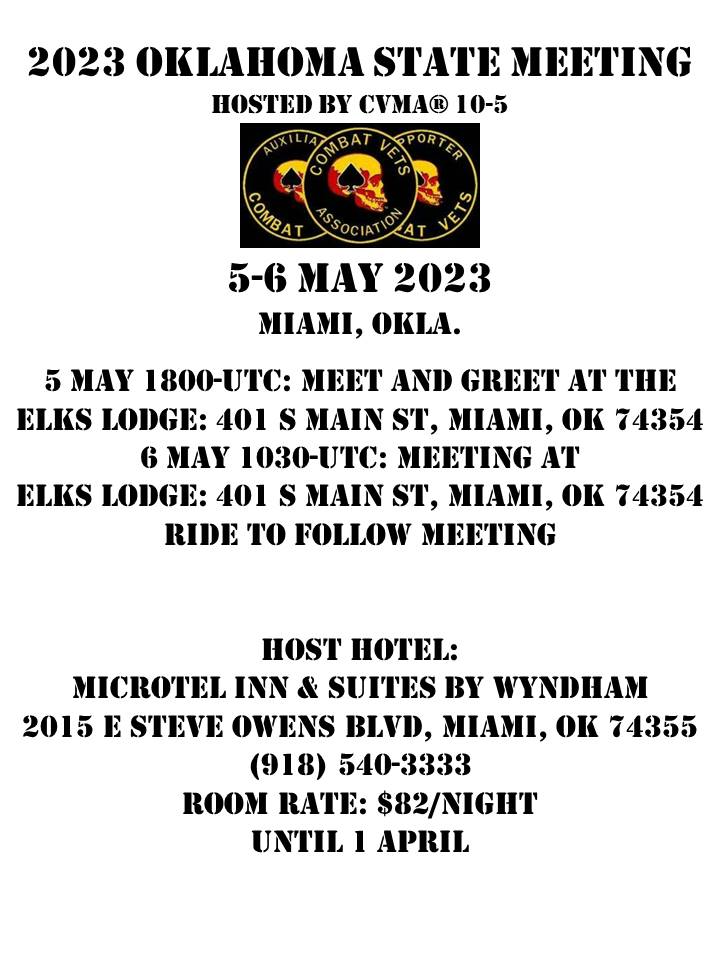 June 6-11th – CVMA Nationals – Colorado Springs, CO
June 27th-July 4th Firework Stand (dates may change, will update once we have exact dates)
SEPTEMBER
9th – Annual 9/11 Honor Run poker run
OCTOBER
7th – Warrior Ride